Millennials in the Manufacturing Workforce
March 10, 2017, Submitted by Alec Weissman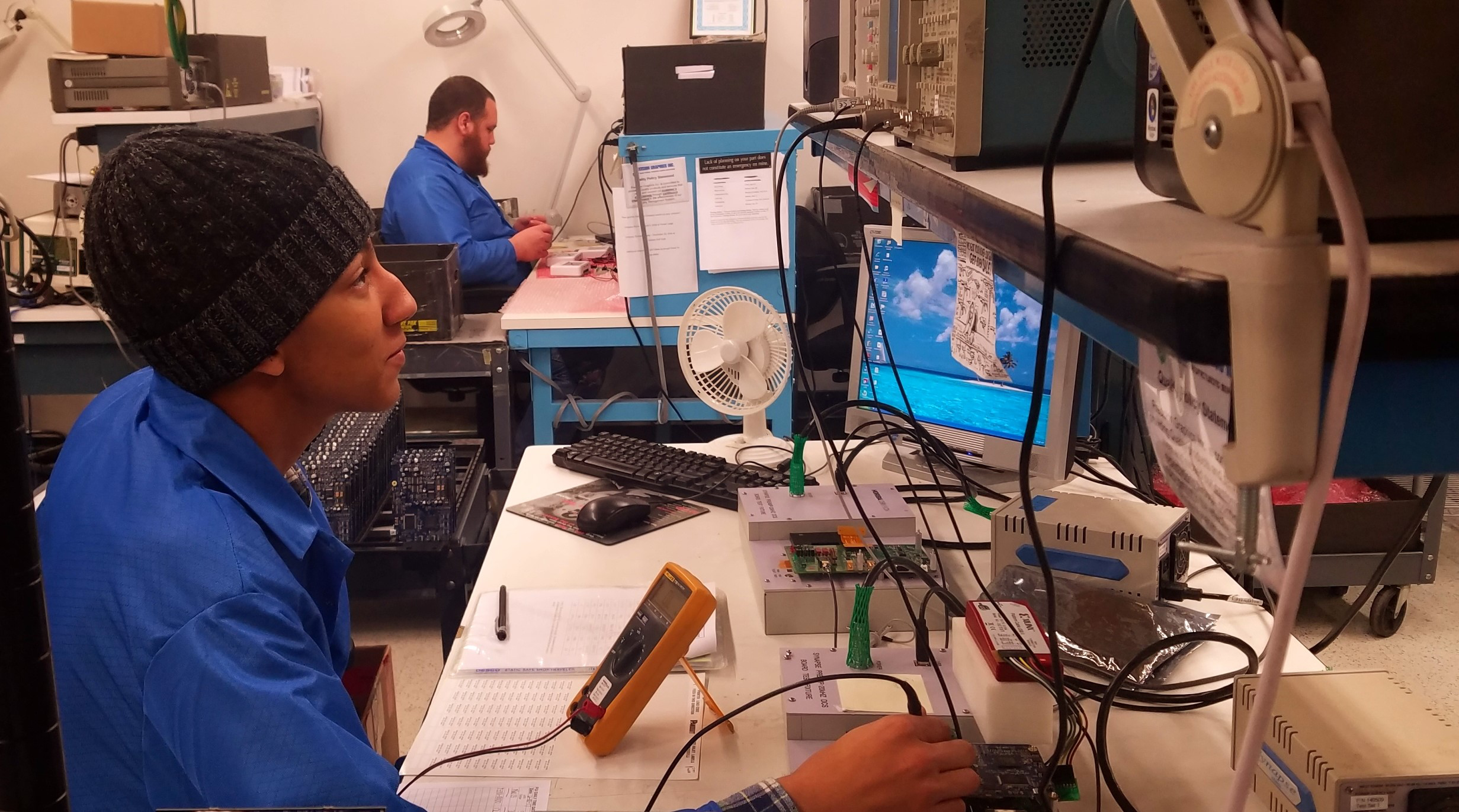 Millennials. Depending on the generation, this may be a dirty word.  Especially millennials in electronics manufacturing.  There is no clear line what differentiates a millennial from Gen X and Gen Z.  It could be anyone born between 1982 and 2004.  That's approximately 75 million people; no small group to be laughed at.   Stereotypes have been made about the Millennial Generation; lazy, job hoppers, over-privileged; but here, I have watched our team prove those stereotypes wrong.
A look at our two newest millennial hires is the perfect example; Amin Jaawani and Robert Bradford.  Both of these young men are part of our newly launched internship program with Northampton County Community College. In an effort to continue cultivating the best workforce in the industry, we launched this paid internship program last year for two reasons; cultivating our own workforce, while also giving students the tools to better their future.
As we continue to grow, finding experienced employees has been a struggle.  As manufacturing around NJ shrunk, so did the workforce.  The ability to recruit students while they are still in school has allowed us to develop better employees.  The school provides the academic training, and it allows us to build on that training by teaching them the workplace skills the classroom cannot.  The end product is not only hopefully a great employee for Precision Graphics, but a young person who has the degree and hands-on experience to excel in a manufacturing career.
Amin Jaawani graduated with a degree in Electronics Technology from NCC. He was born in New York and raised on Long Island. When he moved to Pennsylvania eight years ago, he first began to develop an interest in technology.  During his time in high school, he also attended a vocational school for electronics part time. It was there that his aptitude for technology, and desire to work with it were realized. He now works to further his career and knowledge in the industry to be a part of the continuously evolving field.  Amin currently works full time in our test department and fits in extremely well with our PGI team.
Robert is currently studying engineering at NCC.  He hopes of further his education after NCC and become an Electrical Engineer.  He told us when he first started working that he wanted to understand the process behind manufacturing electronics before he got involved in designing them.  Robert explained during his interview that he was always fascinated with science and technology and has a deep passion for innovation.  Outside of work, Robert loves music and is active in a band.  Robert currently works in the Pick and Place department. Within Robert's first few days, his supervisors were impressed with his ability to understand some of the complex concepts involving the laser measurement used by the pick and place machines.
Anyone that has a generally negative view of Millennials, I invite to come observe our team working.  When I started writing this, I only thought of a few millennials that we have working here.  However, I have come to realize that Millennials make up 20% of our staff, including test technicians, supervisors, shipping and production workers, and myself.  Nearly every department here has a millennial or two in it.  When they are here working, I doubt anyone in our building thinks of them as millennials; they are members of our Precision Graphics team.
.
You can also visit us at https://www.facebook.com/Precision-Graphics-Inc