For Jared: A Company's Journey to Come Together
November 18, 2019, Submitted by Katelyn Hudak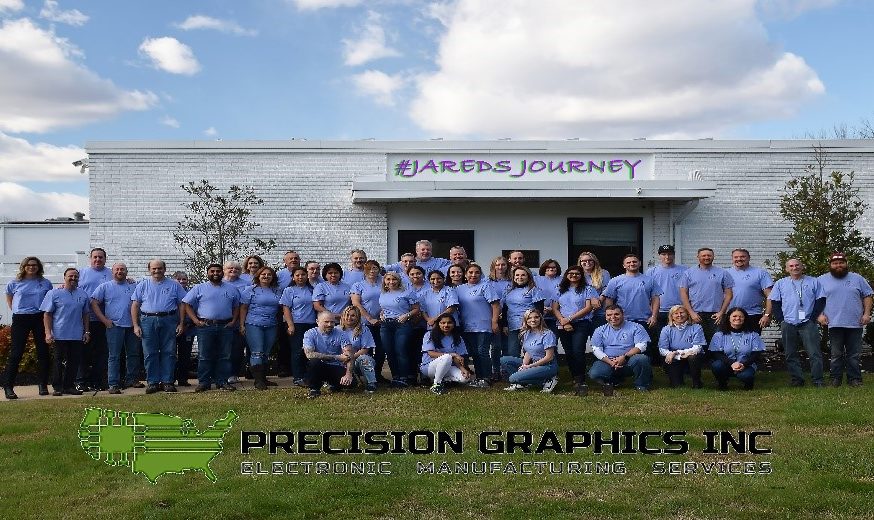 Branchburg NJ — When Mary Beth Schiavone found out that one of her employees was diagnosed with Hodgkin's Lymphoma, she knew she had to do something. Jared was only 20 years old – new to PGI as a night shift SMT Tech, and the son of the SMT Supervisor.
So, she came up with an idea. From her idea – #JaredsJourney was born. Purple ribbons were sold, and T shirts were created, baring the motto: "In this Company, Nobody Fights Alone!"
This wasn't a mandatory event to participate in, but employees had the opportunity to buy them if they wished. Everyone came together. Many employees purchased shirts for their family members, over 80 shirts were sold. Over $1300 was raised to aide Jared in his fight against cancer. The outcome of the fundraiser truly proved that, in this company, nobody fights alone.
CONTACT:

21 COUNTY LINE RD, SOMERVILLE NJ, 08876

908-707-8880

sales@precisiongraphics.us